Musician Falz
is
a complete idiot
. I can only aspire to such levels of,
em, stupor
.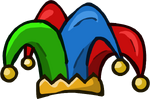 Watch
Me
Try
in
These
Text
Skits
+ Day
+One
: In which I (tosinbird)
track down Folarin, the Barrister Lawyer, aka Falz the Bahd Guy, on social media
and proceed to make a fool of myself
#1 Storming instagram:
In which I
1. cry and cry
2. let those floozies know that I am Senior Teacher, his Legally Wedded Wife.
#2 Home alone:
In which I
recruit Michelle Obama to watch over my precious hubby while they're working in the Arabian desert.
#3 Couple's prayer:
In which I pour out my heart regarding my needs -
twins and the action required to get the twins,
gifts like flight tickets and an iPhone-with-camera,
and le good work, because h'am need it, hallelujah.
Advertisement:
Read my books.
###Three Sisters, novel #1
here
###